Trehalose for Agriculture
Trehalose is a naturally occurring disaccharide consisting of two glucose molecules.
It is found naturally in:
• Mushrooms
• Yeast
• Some bacteria, insects and plants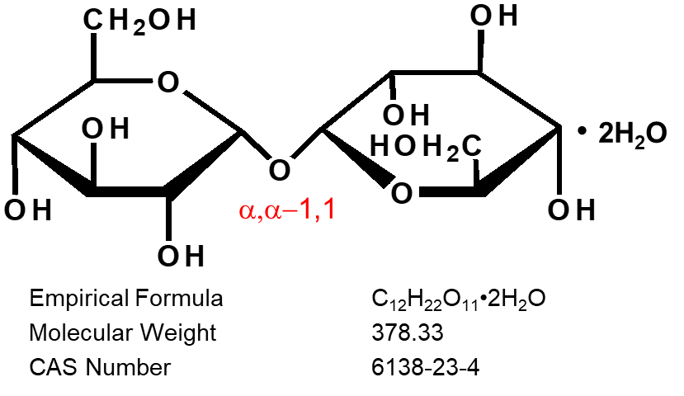 Applications
Liquid inoculant
Seed coating
Bio-control
Bio-Stimulant
Advantages
Naturally occurring
Soluble in water and osmo-regulator
Excellent heat stability (autoclavable)
High purity (less effect on pH)
Stabilizing effect on biomaterials and cells
How is Trehalose stabilizing bacterial cells under dry condition?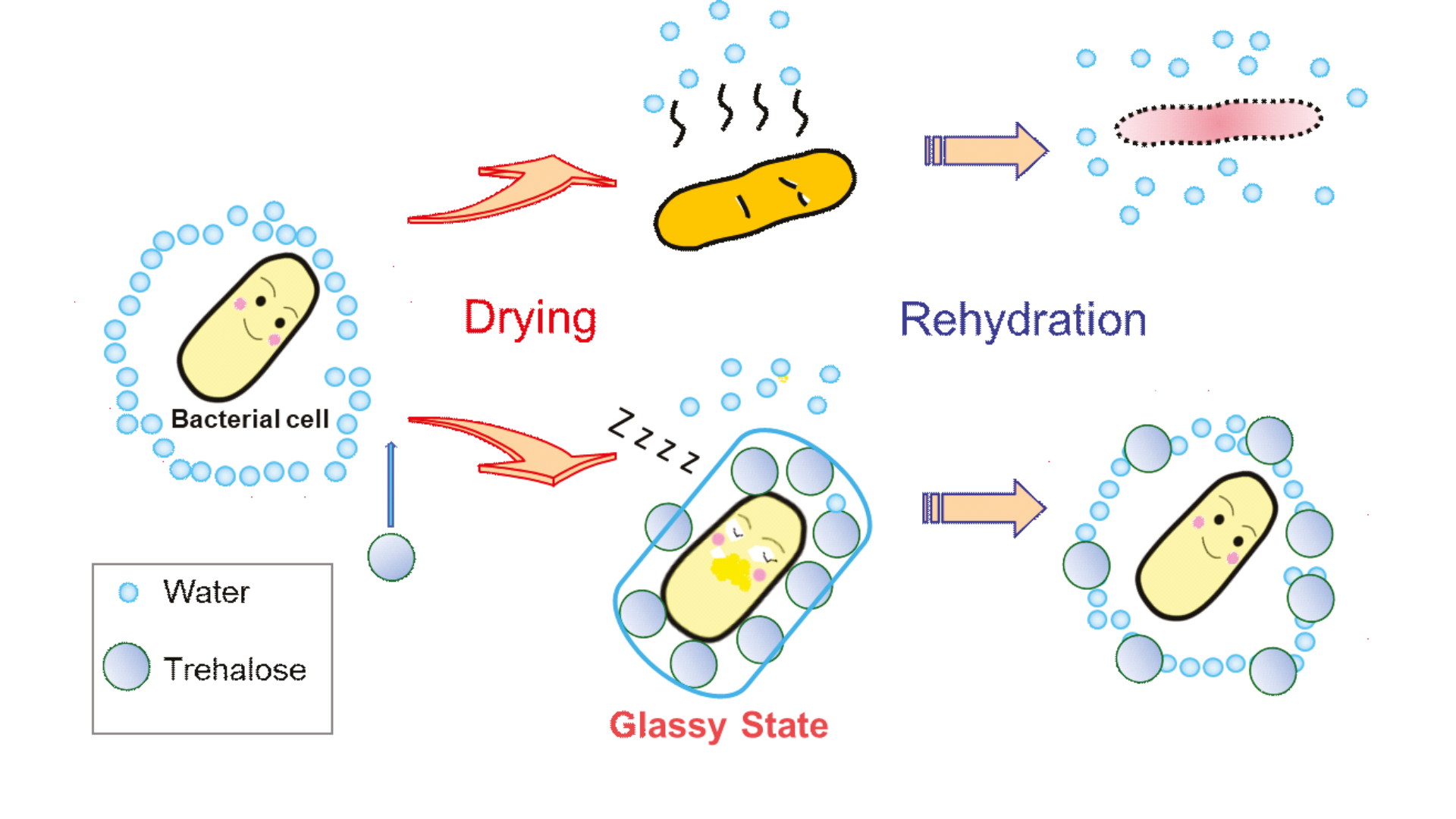 Vitrification: Trehalose glassy matrix (as a cocoon or amber) physically shilding cells or protein from abiotic stresses.
Indirect and direct influence of Trehalose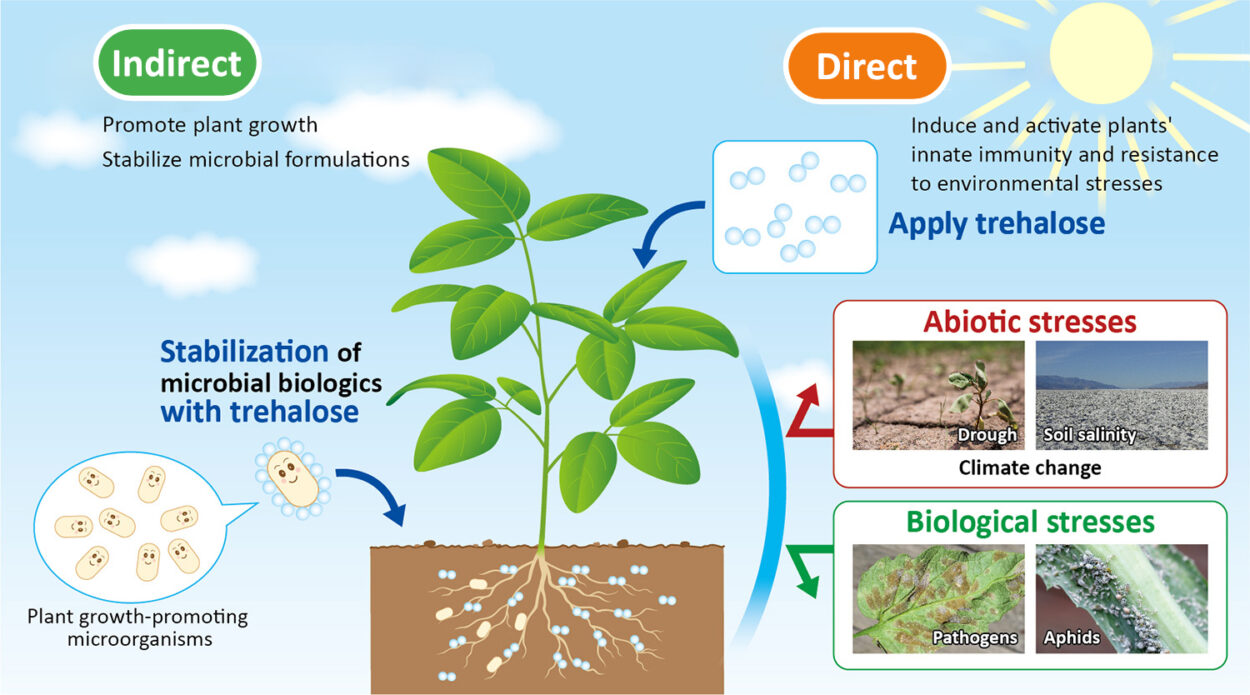 Effect of Trehalose on Plant Growth-Promoting Bacteria
It is known that bacterial inoculation is a technique to increase crop yield. Especially, the inoculation with N2 fixing bacteria is of interest for the common crops, e.g. soy beans and other legumes.
The use of bacterial inoculation reduces the use of environmentally toxic, and inorganic fertilizers in a high quantity.
Living organism's are sensitive to:

Shelf life extension of biologics:
Typically 6 months at (ambient condition)
With Trehalose up to 24 months
Request Information
Volker Wagner
Sales Manager
Biostimulant World Congress - Booth #20
Please visit our Development and Sales Specialist to discuss your needs