We are proud to offer high-end PVDF products specifically designed for lithium-ion batteries used in electric vehicles and other applications. Our dedicated research and development efforts have resulted in PVDF formulations tailored for NMC (Nickel Manganese Cobalt) and LFP (Lithium Iron Phosphate) cathodes, incorporating high compacted density and high-nickel ternary materials.
Applications
» NMC Cathode
» LEP Cathode
Product Specification
Product Grades and Performance
Service
We prepare electrodes, pouch cells, and cylindrical cells to conduct electro-chemical performance evaluations for your needs.
Our laboratory is equipped with complete and advanced performance testing and characterization equipment.
Product Varieties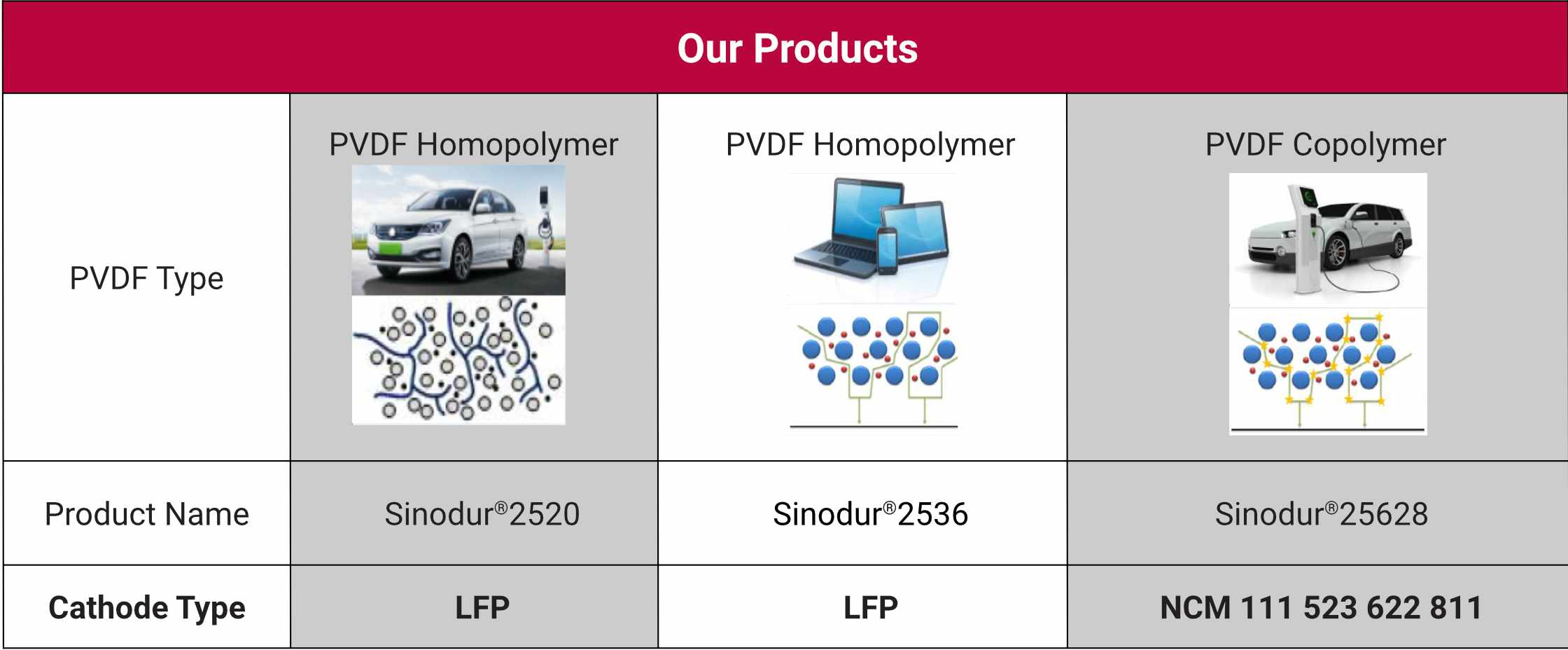 Advantage
» Highly alkaline stability
» Ultra-high compacted density
» Strong adhesion
» Enhanced cycle life
» Made in China
Mobility
Attila Komlos
Unit Manager