Pullulan is a natural, water soluble polysaccharide with excellent film-forming and binding properties and is produced from starch syrup by fermentation. Pullulan consists of maltotriose (three glucose molecules linked by α-1,4 bonds) units linked through α-1,6-glucosidic bonds.
Pullulan's functional diversity makes it suitable for a variety of applications in the field of foods, pharmaceuticals and cosmetics. In addition, Pullulan can be used for food contact and packaging applications as well as for coatings. With its film-forming properties, Pullulan is a valuable carrier for nutraceuticals, pharmaceuticals and other oxygen sensitive materials.
PRODUCT is MADE IN JAPAN
Applications
Adhesive (environmentally friendly wooden container bonding)
Printing Ink Material (water-soluble ink)
Polishing Composition Material (surface polishing of silicon wafers)
Nanofiber Forming Material (cosmetic sheet material)
Lubricant (impact press processing)
Additional Information
・Lubricity
・Adhesiveness
・Tackiness
・Membranous
・High gas barrier properties
・Kinetic viscosity 100 -180 mm2/s (10%, 30 ° C)
Product Specification
White to light yellowish white powder.
Soluble in water, DMSO, DMF
Insoluble in other organic solvents.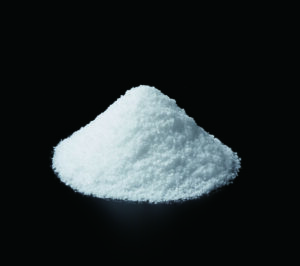 Paint & Coatings
Saskia Kriese
Sales Manager